Welcome to Barcelona. Sunny, Safe, Walkable and Diverse. A Great Place to Call Home.
Barcelona ranks as one of the best cities in the world. It offers low crime, perfect year-round climate, public bikes with 150 miles of bike lanes, spectacular architecture and walkable neighbourhoods each with their own vibe. Seaside and mountainous, it boasts three miles of beaches and easy access to picturesque towns on the coast and in the mountains. The economy is strong and growing creating opportunity and prosperity.
Barcelona's population is 1.6 million with app. 16,000 people per sq. meter or 6,100 per sq. mile (the metropolitan area population is 4.2 million). It's extraordinarily diverse with almost 23% of the city's population foreign born from over 100 countries. It's tolerant and receptive.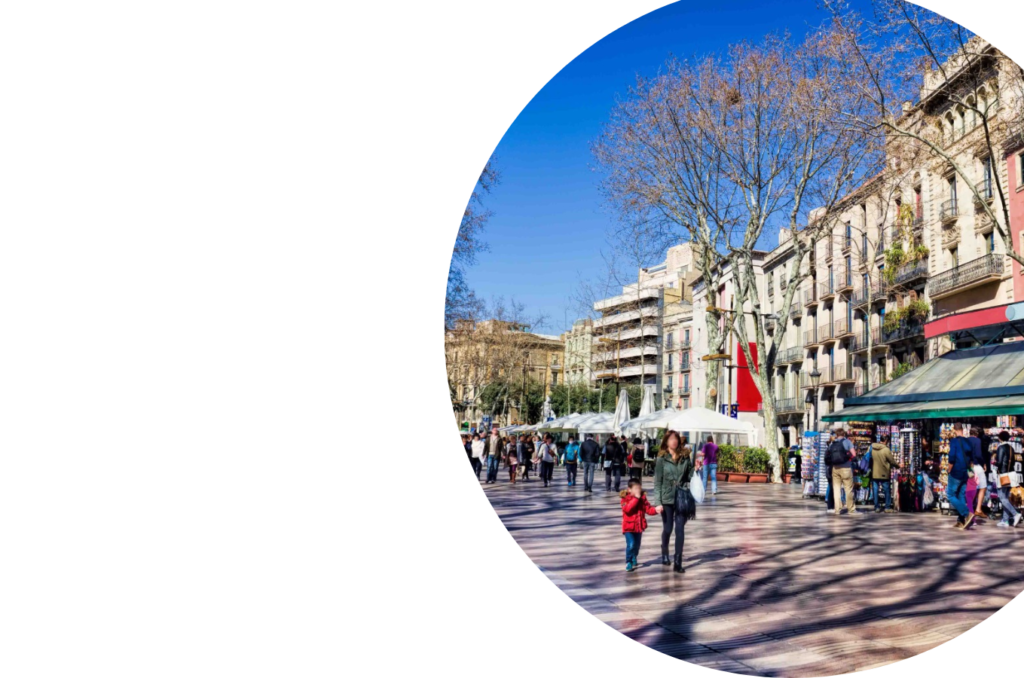 Barcelona Neighborhoods.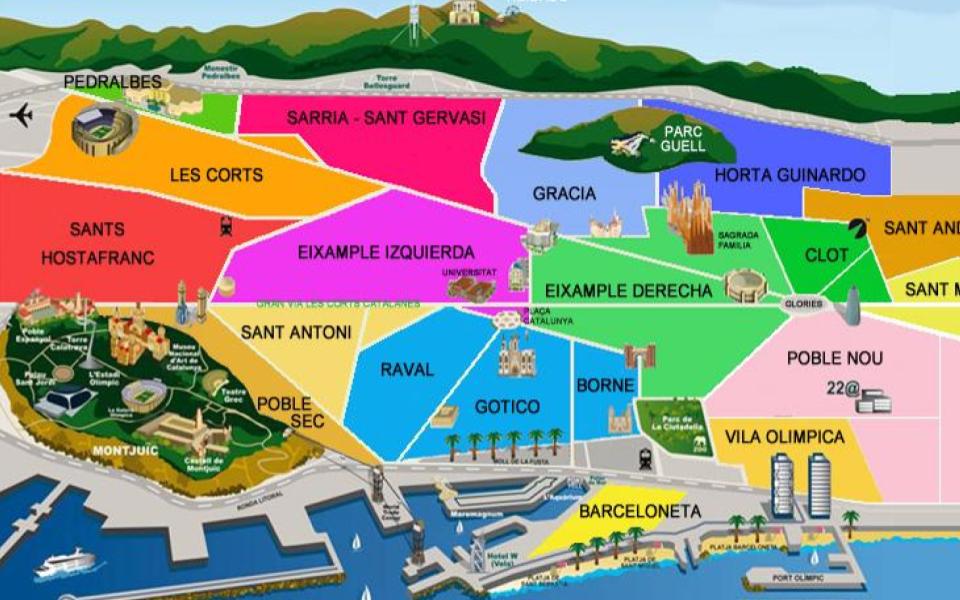 Below are some of Barcelona's most popular neighborhoods with comments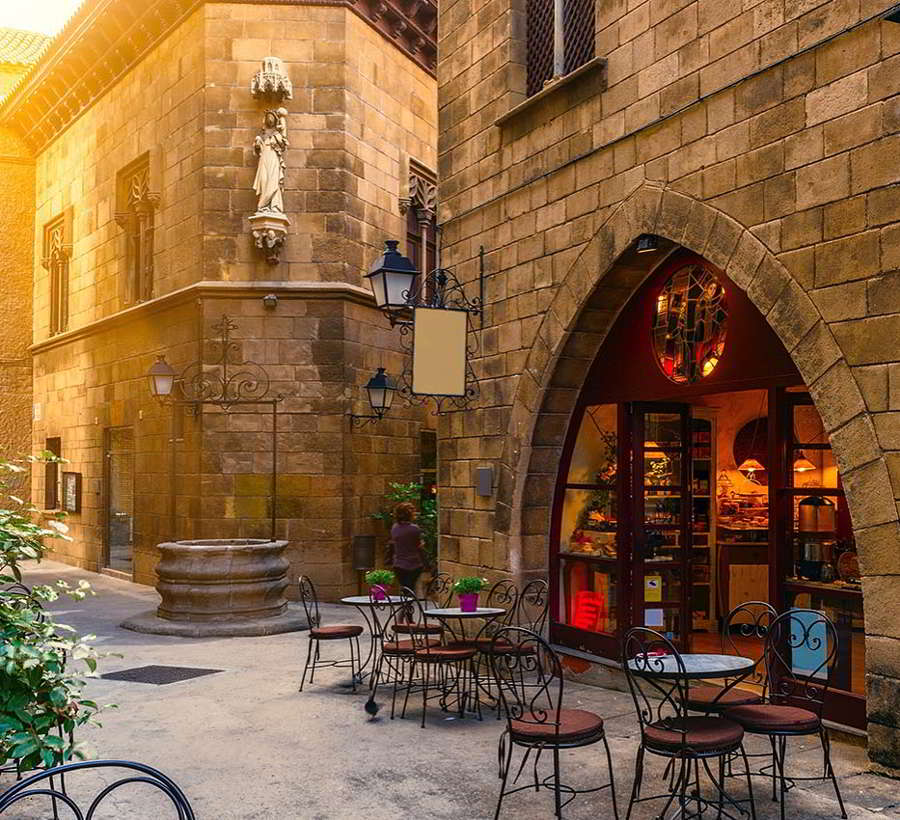 Gothic Quarter
Founded by the Romans over 2,000 years ago, el Gótico is one of Europe's best-preserved medieval towns with cathedrals on quaint plazas, cobblestone streets, a myriad of bars, shops and quality restaurants. The Born District and upper Gothic is the most popular with broader streets and renovated buildings. La Raval has come a long way and the upper part is now quite nice.
Positive. Lower demand means lower prices, everything is walking distance, well-connected by metro and in the middle of the town.
Negative. The buildings date back 100 to 400 years and repairs can be expensive. There's not many cars, but some of the streets are narrow and get crowded with pedestrians, bikes and service vehicles. About 50% of the buildings lack an elevator and are close together making natural light a luxury. You'll need an alarm in the property to guard against illegal squatters.
Opinion. The biggest draws are the low prices and location. The streets that run horizontal, especially in upper regions, offer some fine, affordable, flats. The streets that run vertical tend to be narrow with less light. Buying here requires some intense due diligence, and an architect inspection, to make sure the property is safe buy. That said, we have a lot of clients who found great deals here and love it.
Eixample
This is the large gridded area that stretches across Barcleona. It was built in the late 1800's and modeled after New York City, except they cut a 45º angle at the corners to create space. Passeig de Gracia, the main street, runs vertical and divides the area into Eixample Left (Izquierda) and Eixample Right (Derecho). Prices drop in both directions as you move away from there.
Positive. Accessibility as everything from schools to stores is a walk away. It features a wide range of beautiful, well-maintained buildings, most in excellent condition, with an elevator, a doorman, and spacious apartments. The grid pattern allows for easy bike and pedestrian travel across tree-lined streets, some pedestrian only, with outdoor cafes. It's one of the best urban areas in Europe.
Cons. Some of the streets can get noisy with traffic, especially at rush hour. Property prices fluctuate, but it's expensive. Some of the apartments are long and narrow with odd-sized rooms. The impractical distribution can make renovations difficult.
Opinion. Probably the best area to buy if you can afford it. It's central, convenient, mosty flat, bike-friendly and anything you need is literally next door. The streets that run horizontal are better as they get more light and better views. There's traffic, but you can find some quiet streets.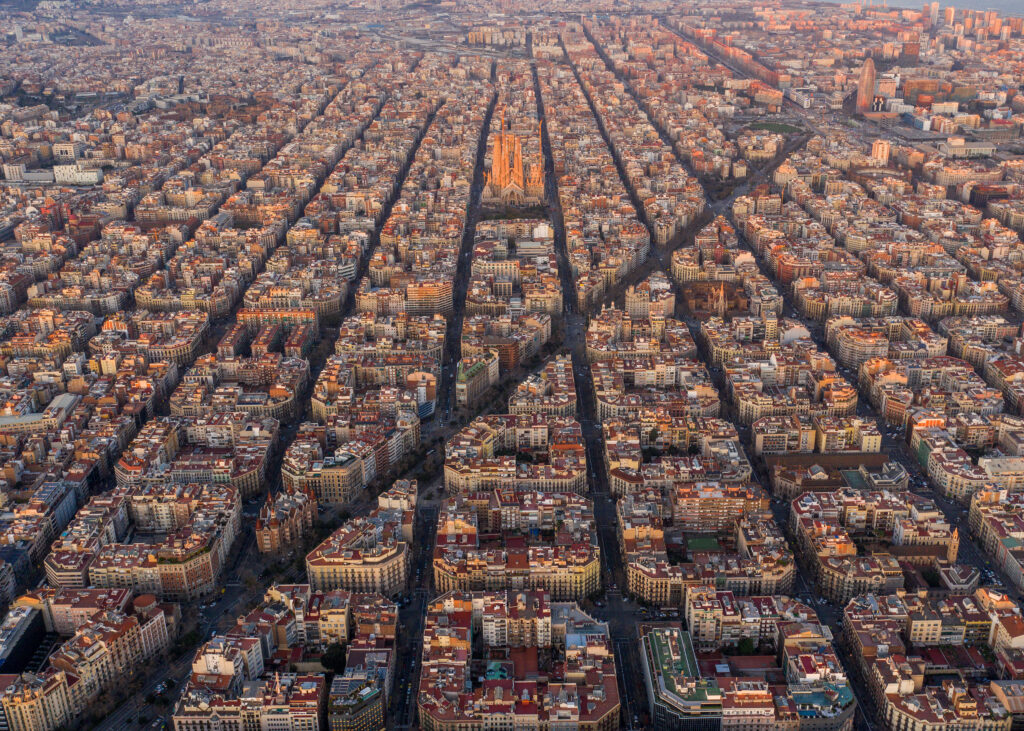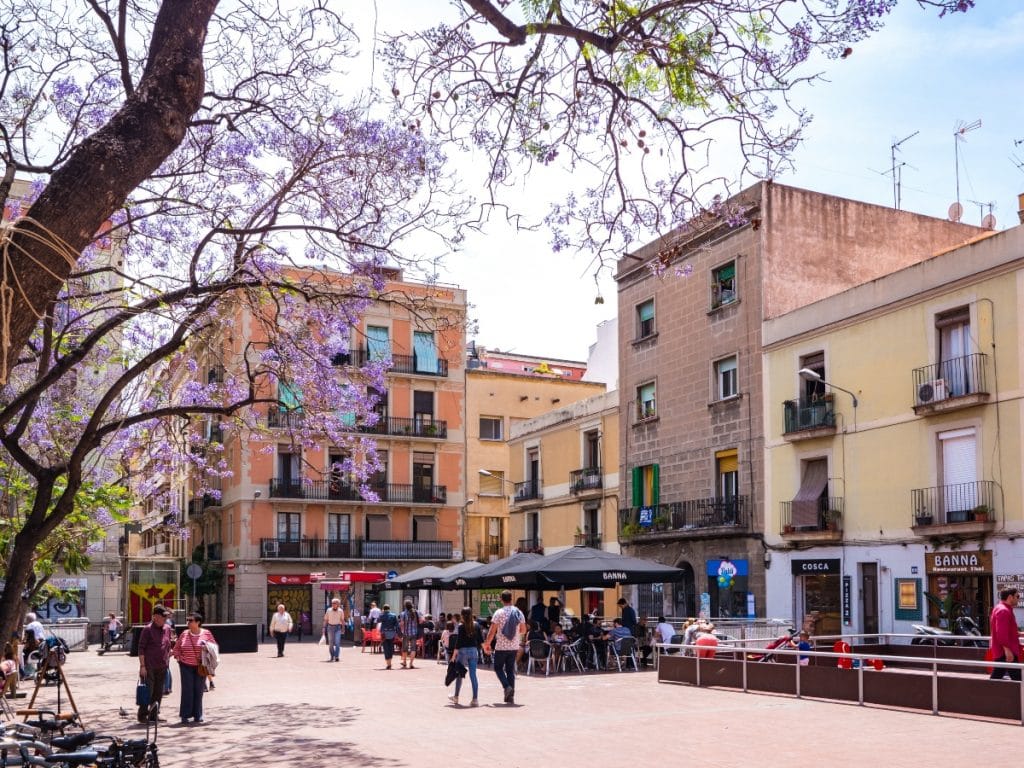 Gràcia
A separate town preceding the 1860's Eixample expansion, it retains its village-like feel with large plazas, outdoor cafes and pedestrian streets. It's very popular with international buyers.
Positive. It's has a great vibe, a wide range of plazas, theaters, shops, trendy restaurants, schools, children parks and festivals. Lower Gràcia (Vila de Gracia) is walking distance to the city center and well connected by trains and public bikes. A diverse, kid-friendly, neighborhood with residents from all over the globe.
Negative. High demand and low supply means higher prices. Some of the flats are quite small and the larger flats, or ones with a terrace, are in high demand; when one hits the market people pay big bucks for it. It can get noisy with the narrow streets, some uphill, and some of the buildings need work.
Opinion. I have clients who study the internet for months waiting to pounce on the first decent flat that pops up in Gracia. They won't buy anywhere else. It's the location, the festivals, the plazas, the atmosphere, the schools. It's a friendly little place that offers all the amenities of urban life.
Poble Nou
The sea-front neighborhood that stretches from Villa Olympica down to Diagonal Mar and bordered by calle Diagonal to the north. Twenty tears ago it was a sleepy warehouse district, now it's one of the hottest areas in town.
It's under constant renovation with new apartment buildings springing up everywhere. Amazon recently opened a large distribution center here. Prices, especially near the beach, have shot up, but they drop as you move away towards Diagonal. Overall, you can find a broad range of flats at decent prices. Diagonal Mar is at the far end composed of expensive high rises.
Positive. Proximity to the beach, the broad promenade and the parks nearby allowing for recreational activity. It's well-connected by metro and public bikes. It's more spread out than other areas allowing for more natural light and less traffic congestion. A true village-like vibe.
Negative. Because it's spread out you have to walk more and some of the buildings are quite old with strange layouts. Like Gracia, it's hard to find a terrace or patio, and those with one are expensive. The new constructions are very modern and well-built, but the developers don't sell cheap. Diagonal Mar is composed of highrises that offer a pool, security and parking, but it's expensive and lacks the neighborhood feel that Barcelona is famous for.
Opinion. Clients who live in Poble Nou before buying won't buy anywhere else. It's the outdoor activities, the sea, the schools, the international community, the open space and large array of restaurants and shops. It's undergone vast improvement with several renovated buildings and new stores and schools to meet the demand. A cool area worth checking out.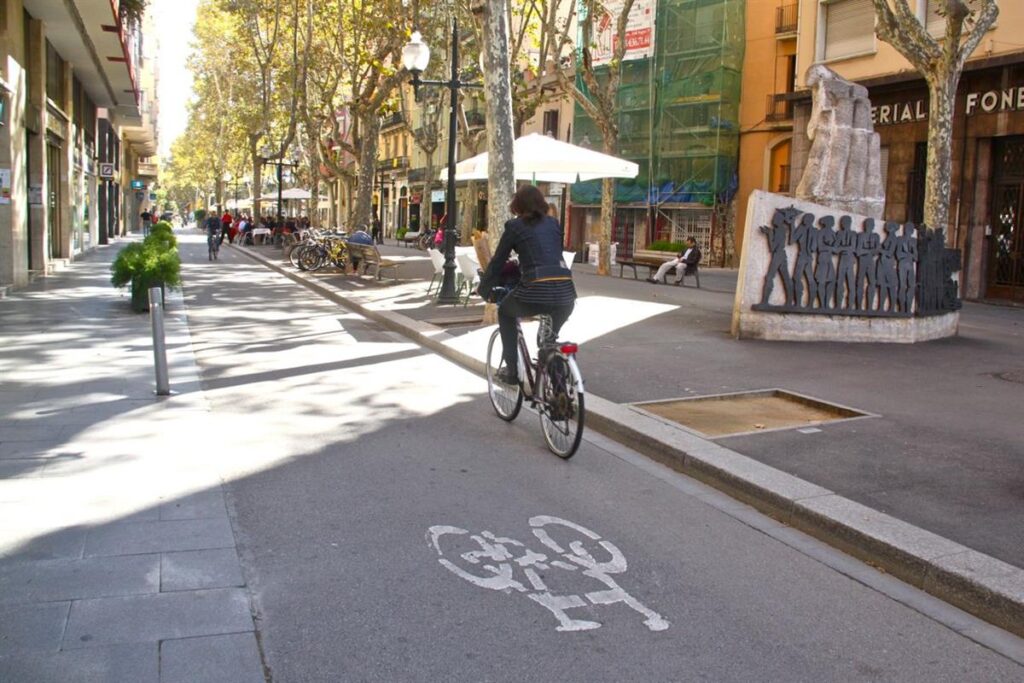 We accept: