An Ideal Place to Call Home
We offer a personalized property-search service designed for Buyers with budgets from 1m€ to 50m€. We drive you to Barcelona's most exclusive areas so you can see the lay of the land. We also visit a few properties. You'll be able to decide if and where you want to buy. It's a good starting point.
Then we help you define your buying criteria, send you links to several properties that match it and set appointments for visits. During the visits, we advise on all aspects of the property, the area and on the price. An architect inspection can be arranged. Then you'll be able to make a purchase decision. If you move forward, we manage the purchase from start to close.
Immigration. Spain offers visas for property buyers and pensioners. Click here for a brief summary. We work with a Spanish immigration attorney upon request.
A frequent search criteria: "A spacious, modern home on a large lot with the utmost privacy and security, featuring a garage, pool and a yard; walking distance to green areas and a short drive to a town center for shopping, dining, recreational activities and a train station for quick access to Barcleona and the international airport."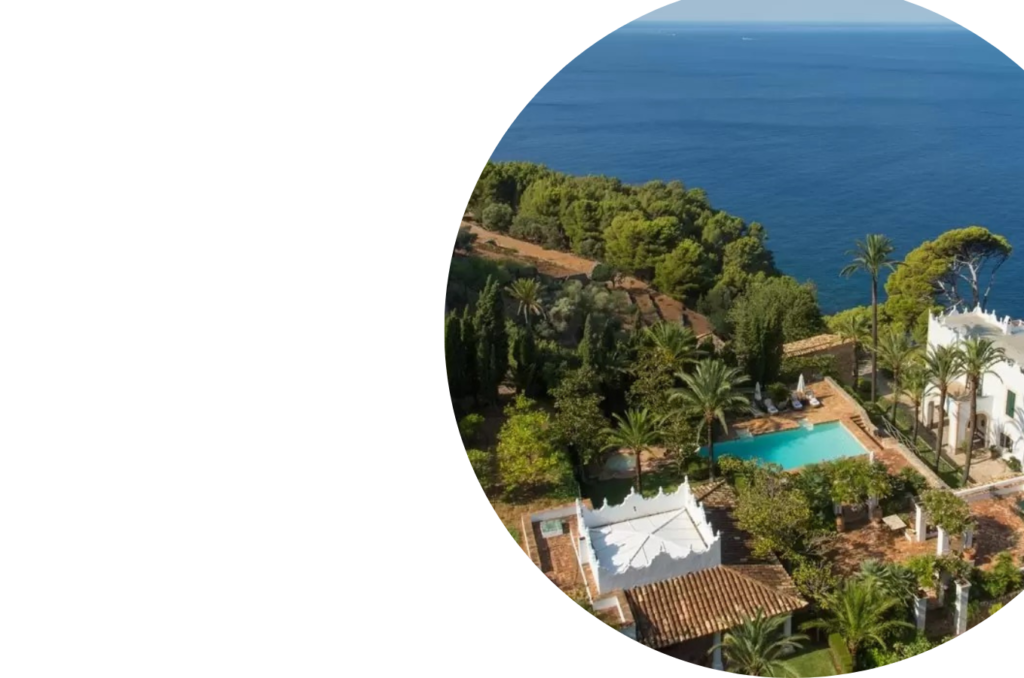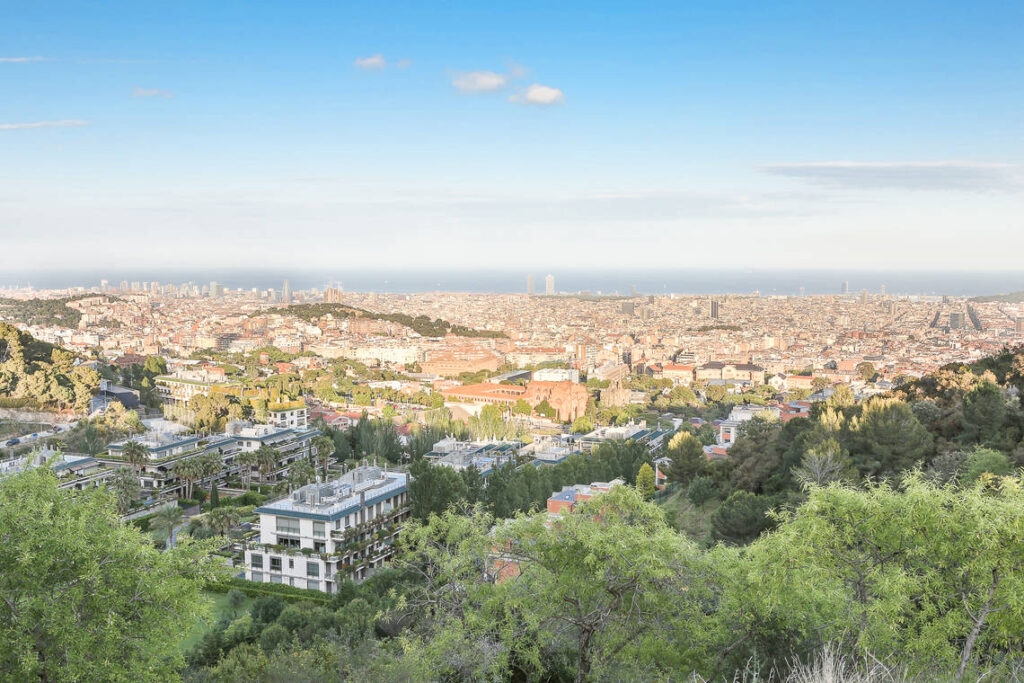 Luxury Seach Route
We start high above Barcelona from a lookout point with spectacular views of the neighborhoods with the most beautiful homes. link to lookout point
These include:
Pedralbes. The city's most exclusive residential area with luxury homes near green areas. Home to a large international community with several prestigious English grammar and high schools and colleges such as ESADE and IESE. Most of the lots have a pool and garage and it's quite close to the city. You'll need a car, however, as it's not walking distance to a train station and stores.
Sarrià. Sarrià was a separate town and retains its village-like quality. The houses are modern and well-constructed, but closer together with smaller lots than in Pedralbes. Some of the homes are walking-distance to a train station.
Sant Gervasi. This is an upscale residential area popular with local families. It's up on the hills so demand drops a little bit.
Then we drive 30 minutes south to Sitges and Gava Mar nearby. Both thriving communities on the beach that offers a wide range of activities throughout the year. You'll find a wide-range of exclusive properties. The photo gives you an idea of the area.
Then we drive 30 minutes south to Sitges and Gava Mar nearby. Both thriving communities on the beach that offers a wide range of activities throughout the year. You'll find a wide-range of exclusive properties. The photo gives you an idea of the area.
Terrama. Bordering Sitges to the south, it's a flat residential area with some spectacular single-family homes on large lots with pools. It offers the huge advantage of being car-free as all the stores and amenities of Sitges are within walking or bike-distance.
Then we visit some 'urbanizaciones' which simply means residential area. They are scattered in the hills around the coastal towns. Near Sitges you'll find: Can Girona. A small neighborhood past the gold course and a stone's throw up the hill from Terramar. It's very private, secure and offers some dazzling homes with great views and is close to the beaches of Sitges.
Gavá Mar. This is the first beach town south of Barcelona and just a 10-minute drive to the airport and 25 minutes to Barcelona. It's a flat, residential area on the beach offering a wide variety of million-euro homes. It's located near a long, graceful beach, but not on the train line.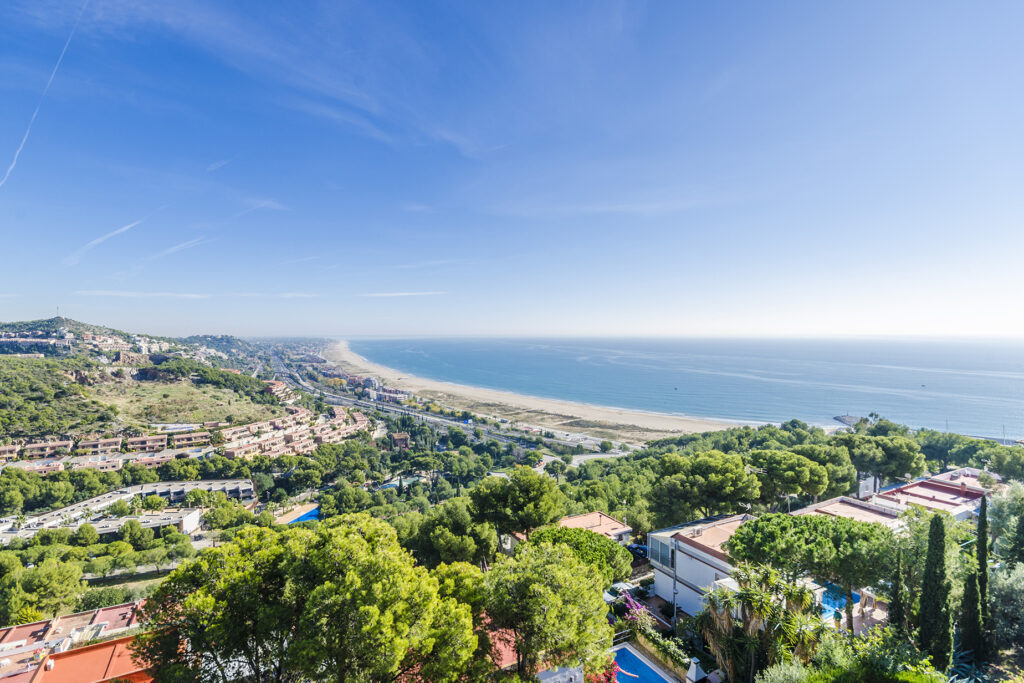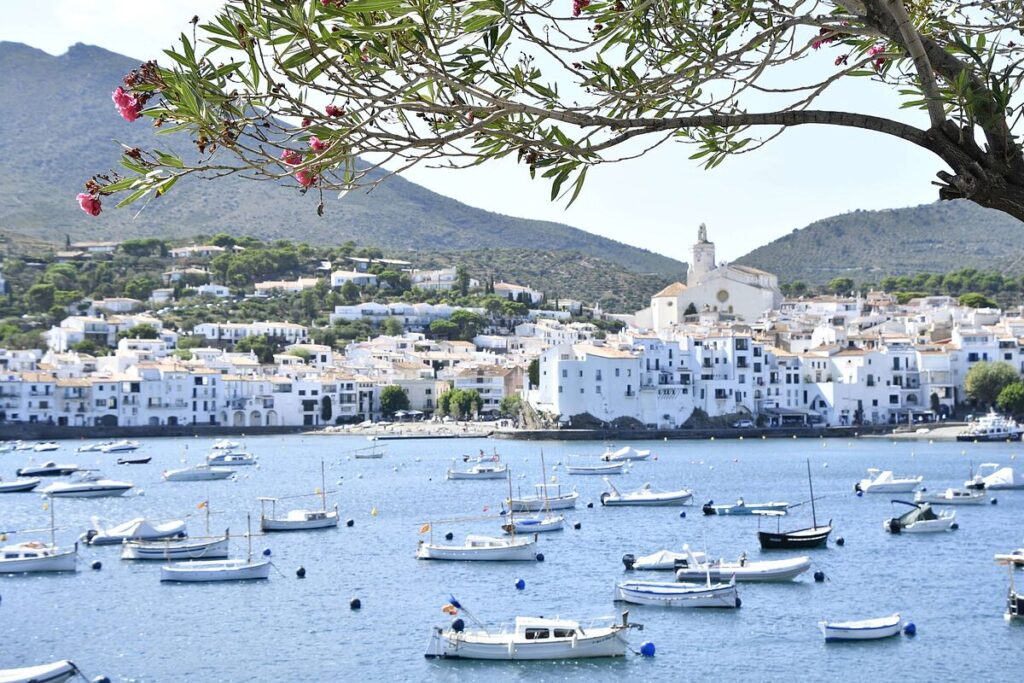 We also journey up Barcelona's North Coast. It's divided into La Maresme and the Costa Brava. The train traverses La Maresme from Barcelona to the city of Blanes. The Costa Brava begins approximately in Blanes and extends to the French border. The area offers some of the most prestigious properties in Europe.
We drive to 'Supermaresme' in the top phot. The number one residential area in Catalunya, Barcelona's province. The owners have their own association for maintenance and security making it one of the cleanest and most secure areas on the coast. It offers a variety of stunning properties on spacious lots with swimming pools and total privacy. There's a good selection on the market.
Supermaresme Location. It's a 45-minute drive to Barcelona, a 7-minute drive to the nearest town and train station, Sant Andreu de Llavaneres, and a 10-minute drive to the nearest beach. Taxi's are abundant or Cabify (Uber in Spain). Here's a link to the community website and homes for sale. link to website. Homes for sale in Supermaresme.
From there we either drive South through the Maresme or north to the Costa Brava depending on your preference.
A true treasure in the Costa Brava, Begur is a 50-minute drive from the elegant city of Girona and 90 minutes from Barcelona. Both cities host international flights. Begur is stylish and packed with gastronomic delights, with beaches offering unparalleled beauty and crystalline waters. It's a prime example of the many jewels in this area.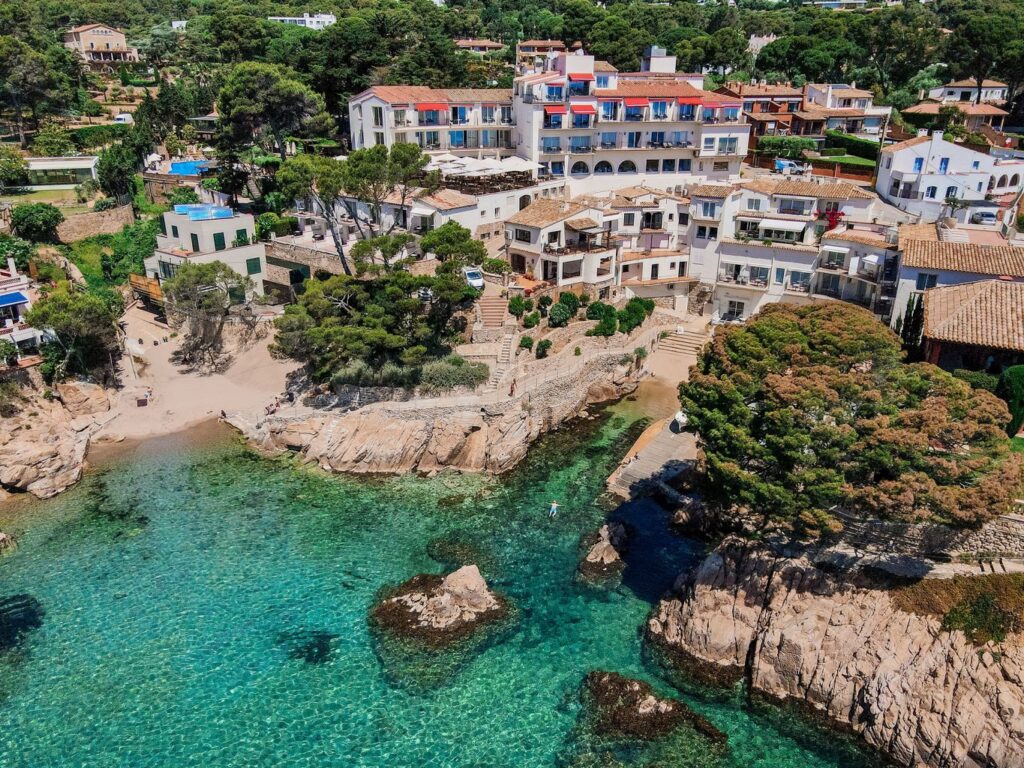 Opening a Bank Account
To buy property in Spain, you must open a Spanish bank account to pay property taxes and the balance of the property price. We work with two of Spain's largest banks: Banc Sabadell and Santander. With Banc Sabadell you can open the account with just your passport, but you will need to sign for the account in person a short time later.
Money Transfer. Rule Number One: Never transfer money bank to bank. The banks use an unfavorable exchange rate that make it very expensive. Always transfer through a money broker. There are several on the market. We recommend Currencies Direct. They specialize in large transfers and offer excellent customer service. An agent will call you to set up the account and walk you through the process.
We accept: